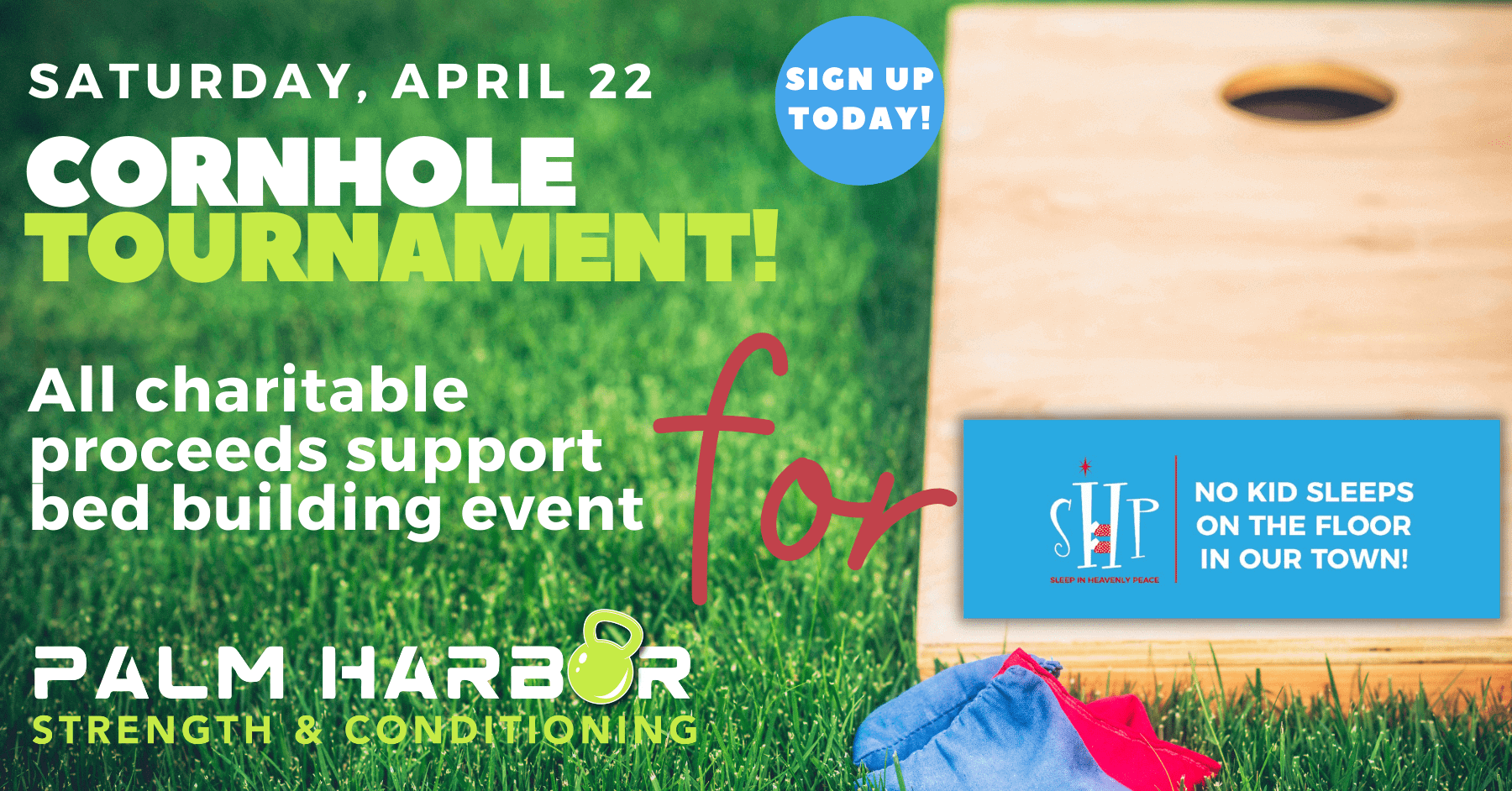 Join Us & Make Sure No Kid Sleeps On The Floor In Our Town!
We are hosting a Cornhole Tournament to raise money for Sleep In Heavenly Peace. All proceeds collected are tax-deductible and will fund our bed building event.
Please register by April 15, 2023!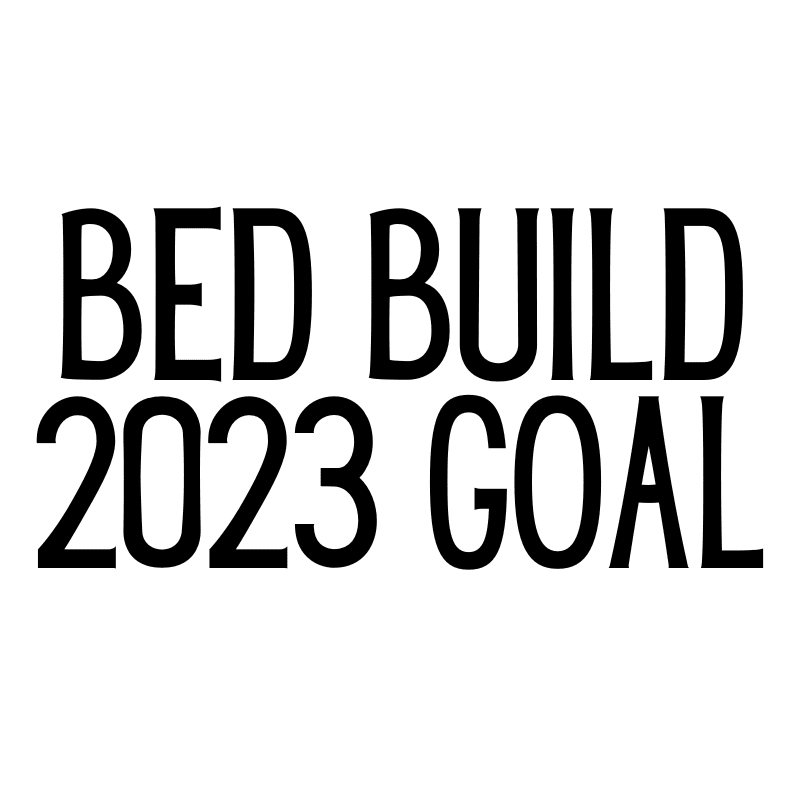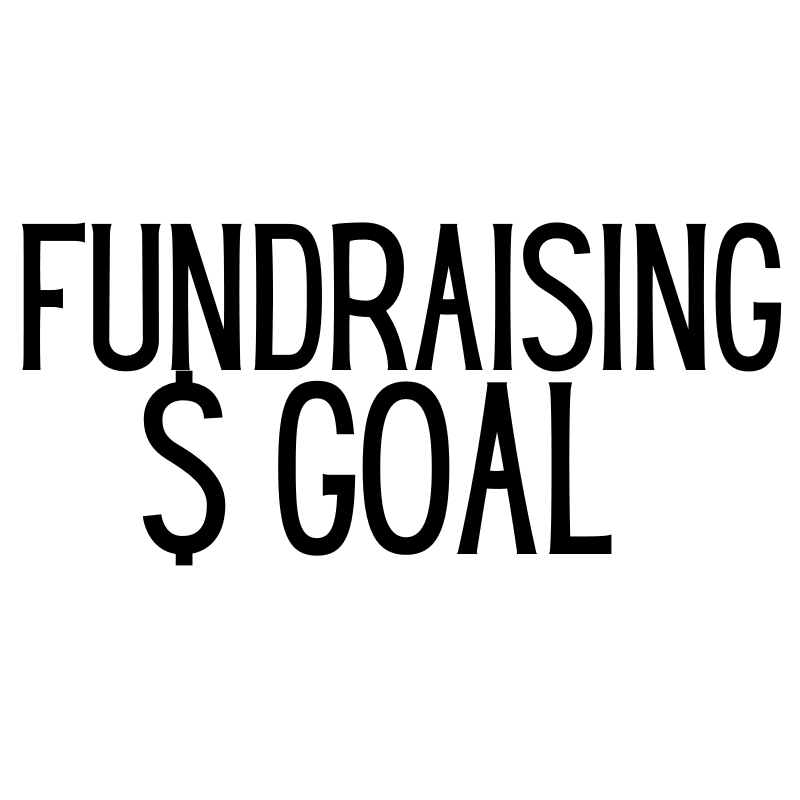 We have 32 spots available for teams of 2 people to join us in fundraising for our bed building event! Last year we raised enough money to build 35 beds. This year, help us reach our goal of 40 beds!!!
Please join us at 8:30am for a morning workout at the park with the tournament starting at 10am!
When: Saturday, April 22 2023 @ 10am
Where: Anderson Park, Shelter 8 — please carpool if possible
Who: Community & Family Event for all
What: Teams of 2 people
How: Sign Up Below by following Step 1 & Step 2
Details: Spectators welcome, additional donations appreciated. There will also be a potluck during the event.

Click the link button below to make your minimum $100 donation (total for both team members) on the Sleep In Heavenly Peace website. Please be sure to add PHSC as the "Company Name" in the Contact Information Form Field.

Click the link button below to register your name and team name for the event!
Want to volunteer to bring your Cornhole boards?
Contact Rebecca or Sheila through Facebook Messenger. Thank you!

Join us to help build the beds we worked so hard to fundraise for! Last year, we had a great time working with the team at Sleep In Heavenly Peace. It's amazing to see the hard work come together!
When: Saturday, April 29 2023 @ 8am
Where: Palm Harbor Strength & Conditioning Gym
Who: Community & Family Event for all
What: We supply all materials for bed building
Details: Light snacks and refreshments will be served. All workouts cancelled on this Saturday.
Please select the Tampa Bay Chapter &
Build Day/Palm Harbor Strength and Conditioning in the volunteer sign-up link below.
Connect
Get in touch with us if you have any questions about the events! We look forward to having you join us for a great cause!
Gym Hours
Mon: 5am-12pm/4:30pm-8:00pm
Tue: 5am-12pm/4:30pm-8:00pm
Wed: 5am-12pm/4:30pm-8:00pm
Thu: 5am-12pm/4:30pm-8:00pm
Fri: 5am-12pm/4:30pm-8:00pm
Sat: 8:30am – 10:30am
Sun: closed
Contact
(727) 940-2952
info@palmharborstrength.com
37490 US HWY 19 N, Palm Harbor, FL 34684